Australian Driver Trainers Association
Sponsors and Industry Partners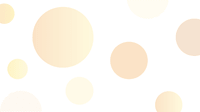 Dual Controls QLD
Dual Controls QLD install the original 'Bar Type Dual Control' pedals that have been approved by the Queensland Department of Transport and Main Roads (TMR).
For over 25 years Dual Controls QLD has been manufacturing, installing and supplying manual and automatic dual controls for driving school vehicles throughout QLD, the Northern Territory and Northern New South Wales.
Our reputation is founded on the use of high quality materials in our products and experienced workmanship.
Specializing in the manufacture and installation of dual controls, we have stood the test of time to become one of the leading providers of dual control units.
Over the years we have built a wealth of professional experience and practical knowledge installing dual controls and maintain our professional workmanship by continually developing our product knowledge and skills to deliver high quality dual control units.
The proprietor of Dual Controls QLD has been authorised by TMR as an approved person to perform inspect and certify vehicle modifications for over 15 years including bar and cable type dual controls for driving school vehicles.
We also provide other accessories specific to the driver trainers industry including L & P Plates and mirrors.
*Offer available - New Members Only!

Roofsign
Roofsign offers your business among the best advertising approaches. We have Australia's biggest range and are the largest supplier of roof signs.
Our expertise is delivering custom signs according to your design and requirements. Most of our signs are manufactured in England and are 100% UV protected.
The mobility and flexibility this advertising medium has to offer has resulted in high value for money for these industries.
We also offer a range of accessories specific to the driver trainers industry including:
Clip on L & P Plates / Stick on L & P Plates
Blind spot mirrors in a range of sizes
Passenger rear view mirrors
Double parking mirrors
Mirror reflectors
Emergency took kits
Cigarette lighter plugs
Double parking mirrors
Head up display
Round magnet rubber covers
Rubber protector rings
Warning Triangles
*Offer available - New Members only!

The Learner Driver Handbook
After 16 years operating The Robina Driving Academy, teaching young people as well as people from all age groups to drive cars and pass their driving test, The Learner Driver Handbook is a resource of practical advice on how best to have people of all ages to gain the abilities required to drive safely. A synopsis has been set down for both supervising driver and learner driver to follow and practise to guide them towards their goal of becoming a safe driver for life.
Safe driving practises, covered in the synopsis, include the necessity of learning adequate scanning linked to commentaries e.g vocalising your drive. Negotiating multi-lane roundabouts and dealing with block-out situations along with system of vehicle control. Hill starts and parking are explained. Expecting the unexpected anticipating hazards before they occur and preparing for those difficult situations. Chapter summaries help the learner driver and supervisor to identify key points.
Routine car care is covered and methods are explained on how to avoid breakdowns before they occur along with changing a flat tyre if that should occur (and it will happen). My father once quipped that "the tyre is only flat on the bottom" never the less it must be changed.
P-platers high accident rate during the initial six months following their practical test is covered including possible reason why this situation occurs and remedial solutions offered.
As a driving instructor I interpreted that many people are disorganised in their approach to learning how to drive (or supervising) and I have sought to correct this by offering a Step by Step approach that is practical and easy to follow from day 1 until practical test day and after.
Ray Griffiths
W www.robinadrivingacademy.com

The Driver Trainers Manual
This book was written by Alan Brown with 40 years experience as:
a driving examiner;
a heavy vehicle driver;
an accredited driver trainer; (car/4WD/heavy vehicle)
a quality assurance and curriculum writer
an auditor.
The 'hands-on' approach to these positions and the experience gained has shaped the information and style of the manual.
The manual was initially commenced in 1996 and has grown throughout the years. It is updated 2-3 times a year as new legislation and improved teaching methods evolve.
The Driver Trainer's Manual is a book that will benefit all trainers with all the information needed in word and diagram to help you teach learners drive defensively and correctly - not just to pass a test.
This book will give you all this information - and more! This book is an ideal resource tool for teaching driving as it contains all the techniques and information that you will need to be successful. The manual is easy to follow with numerous diagrams, flow charts and specific situations and techniques.
There are over 160 pages of detailed information that has been written to comply with the practical portion of the Certificate IV competency standards. You will not find any other book on the market that has anywhere near the amount of information that is in this manual. Other books just give you a brief overview and then leave it up to you, these books actually tell you how to do it, step by step!
Alan Brown

YLOO Drive
Your time is valuable. Efficiency saves you time and money. Let YLOODrive do the work for you.
Allow your students to find you online, book and manage their driving lessons with you and track their progress.
Organise every aspect of YOUR Driver Training business.
Software developed by driving instructors including:
Powerful online integrated booking platform
Automated lesson reminders and notifications
Solo or Multi-instructor driving schools
Instant lead generation
Student management
Modern, single-place scheduling platform that does the work for you
Real-time bookings 24/7
Allows you to focus on your core business
Reduce no-shows with automated notifications
35% of online bookings are made outside business hours - manage them on the go
Increase team productivity with online bookings
Make your learner drivers the centre of your business
Turns your website into a marketing powerhouse
It's FREE to get started
No hidden fees or contracts
Trusted by Driver Trainers to drive business growth. A niche business management system you can rely on!
*Offer available - New Members only!

The Institute of Driver Health
Established by Joan O'Donnell and Beth Cheal to assist clients, family and carers to provide safe and comfortable transport for passengers with high needs:
Provide driver assessment and rehabilitation for drivers of all classes of vehicle
Provide training for health professionals and driving instructors in driver health
Contribute to evidence based practice for drivers with health conditions
Courses include:
Occupational Therapy Driver Assessors Course
This course provides training for occupational therapists who wish to specialise in driver assessment and rehabilitation.
Driver Screening for all Occupational Therapists
This course is for occupational therapists who are not specialists in driving but who address driving as a part of their clinical role or who are asked by medical teams to decide if clients requires referral for further driving assessment.
Commercial Vehicle Driver Assessment & Rehabilitation Course
The Commercial Vehicle Driver Assessment & Rehabilitation is a 1 Day course designed to extend knowledge and skills in commercial vehicle driver assessment and rehabilitation for qualified occupational therapy driver assessors.
Occupational Therapy Driver Assessor Refresher Course
This refresher course is for Occupational Therapy Driver Assessors who want to update their knowledge and skill in the area of driver assessment and rehabilitation.
Performance Analysis of Driving Ability (P-Drive) – A Standardised On-Road Assessment of Driving Performance
Performance Analysis of Driving Ability (P-Drive) is a standardised, valid and reliable observational assessment of driving ability developed by Dr Ann-Helen Patomella, Senior Lecturer at Karolinska Institutet in Sweden.
Medical and Health Professional Driver Screening Course
A half day workshop is provided for medical and health professionals in screening patient fitness to drive.
Driver Assessment & Rehabilitation – A Course for Driving Instructors
This course provides training for driving instructors who wish to specialise in rehabilitation of drivers with medical conditions, disabilities and injuries.

Les's Engineering
With over 25 years of industry experience you can put your faith in us to provide you with the modifications that you need to drive your business.
All our products are designed and manufactured in-house to comply with stringent RMS regulations, safety being our number one priority.
​We provide a 1 day turn around service, the job can be done while you wait or the local Westfield is a short bus ride away.
This includes VSCCS Certification which is completed on site and is required to satisfy your State Motor Authority.
Our recent partnership with PME Auto Conversions means we can also modify your training vehicle to accommodate drivers with a wide range of disabilities. We provide:
INSTRUCTORBRAKE PEDALS
INSTRUCTOR CLUTCH PEDALS
INSTRUCTORACCELERATOR PEDALS
INSTRUCTOR CLUTCH & ACCEL PEDALS
Whether you're looking to set up a new Learner Training Vehicle with Instructors Brake, Clutch and Accelerator Pedals or you're just looking for some accessories to kit out your Training Car, we have the lot.
Our Dual Controls offer a premium finish and feel. Our smooth running cable setup aims to achieve a 1:1 ratio in terms of pedal travel and effort.
We guarantee our fit and finished product will not only look the best but perform superior to other systems on the market
All of our Dual Controls are fully compliant with the recently updated Australian Standard for Adapted Driving Controls - AS3954:2019
The RMS have also requested that all Dual controls fitted with accelerator pedals have an individual locking mechanism for the Accelerator pedal.
This is for testing purposes as the RMS representatives only use the brake pedal during an On-Road License Test
​Both the Brake Pedal and Accelerator pedal can be locked independently of each other with ease and in a matter of seconds without tools.

Les's Engineering - Continued
Vehicle Suitability
Over the years we have developed a database of vehicles which include detailed notes on fitting and vehicle compatibility. If you are planning on modifying a vehicle that is not your run of the mill instructors car please contact us prior to purchasing it.
The most common vehicles we modify for dual controls include:
Most Korean cars
Hyundai i30, Accent, Kona, Venue. Kia Rio, Piccanto, Seltos, Cerato
Japanese Cars
Toyota Yaris, Corolla, Rav4, Mazda 3, 2, Suzuki Swift, Baleno, Honda Civic, HRV, CRV, Jazz, Subaru Impreza, XV and Mitsubishi Lancer
Some Australian vehicles
Holden Cruze, Trax and Ford Focus
European vehicles
Are possible but we recommend you contact us to confirm compatibility
Disability Servicing
Thanks to our recent partnership with Problem Management Engineering are now also very proud to offer a variety of Driving Aids for drivers with various disabilities.
With the recent roll out of the NDIS people living with a disability are now receiving government funding for vehicle modification and driving lessons.
We believe its only fair that people living with a disability have the same opportunities to learn how to drive that everyone else does.
Please be aware that some of these products require that your license has special endorsements by your State Motor Authority. If you have any questions regarding this please do not hesitate to contact us.
So in summation, if your'e looking at getting ahead of the competition and want a top notch job give us a call and we'll help you get there.
*Offer available - New Members only!